Reference company in Italy for the services of
agronomy and agricultural consultancy.
With more than twenty years of experience – since 2000, as partner of another company, and since 2009, as an independent company, we are proud to offer innovative and high quality solutions to meet the needs of its customers.
Our specialized agronomists are ready to support Farmers, Entities and individuals in the optimal management of their crops and their green spaces. We offer customized agricultural advice, adopting innovative and sustainable approaches to improve the yield and quality of agricultural production.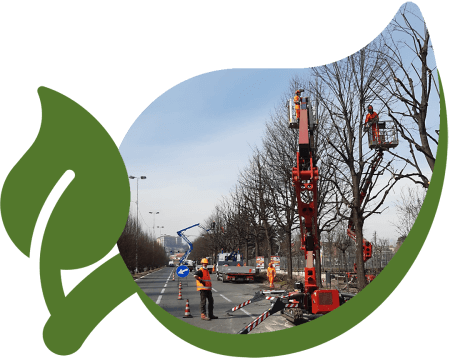 We provide support services for forestry, contributing to the responsible management of forest resources. Our experts offer advice on forest management, forest planning and plant disease risk prevention.
The company agridea offers additional services for communities and public administrations. We specialize in biological treatment on public and private areas, ensuring the protection of public health and the protection of the environment. In addition, disinfection services are offered to keep environments free from insect infestation that is harmful to both plants and people.
We are also able to efficiently manage the removal of snow and ice, even without the use of mechanical means. Our highly qualified team is ready to intervene promptly to ensure the safety of roads, pavements and public areas during winter.
Training is a key element for us.
We continually update ourselves on the latest industry news worldwide and organize dedicated courses, for Farmers and Operators. Our courses cover a wide range of topics, from integrated crop management to the proper use of insecticides, providing the skills needed for modern and sustainable agriculture.
The company agridea is also a reference point for the wholesale trade of measuring instruments for scientific use. We provide high quality and precision tools to support research and laboratory and field activities in agriculture and forestry.
Our mission is to preserve and enhance the landscape, providing services dedicated to its care and maintenance.
Our expertise, passion for agriculture and attention to innovation are our hallmarks. Contact us today to find out how we can help you achieve your agronomic and green goals.
The company is active throughout the country with two locations, one in Bologna and one in the Province of Foggia.
Rely on agridea for your agronomic needs and specialized advice.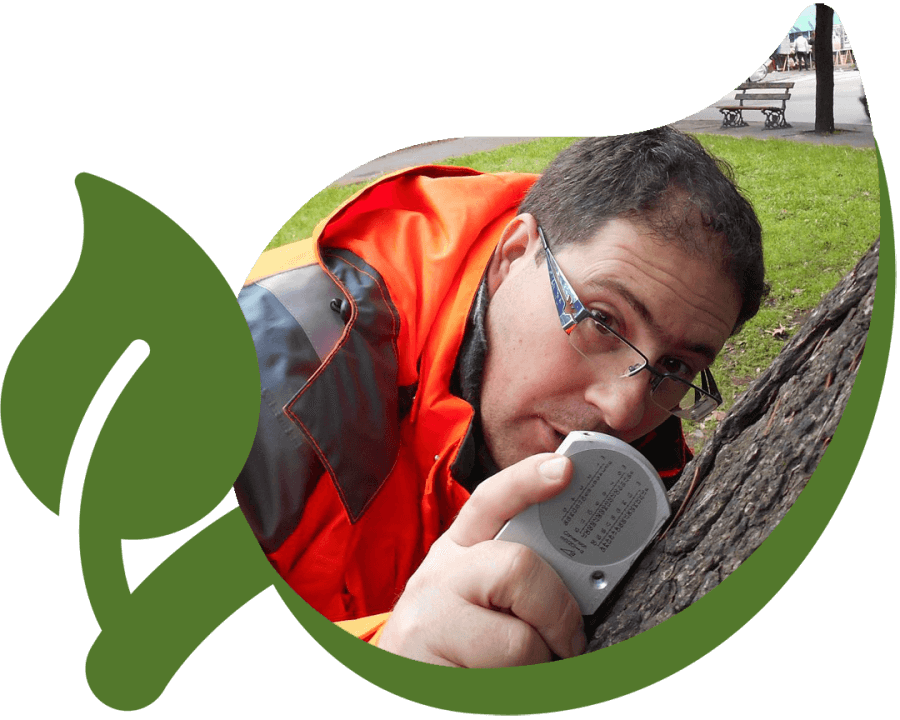 Agronomist Phytopathologist expert in tree stability
I am Michele Fede, unique administrator of agridea, and I am here to offer you my vast experience in the field of agriculture and phytopathology.
In my academic training, I graduated in Agricultural Sciences at the University of Ancona in 1998, with an evaluation of 106/110. In writing my thesis, I had the opportunity to identify and characterize a new protein toxin isolated from Phytophthora cactorum, a fungus harmful to strawberries. This work has allowed me to deepen my knowledge on phytopathology and crop defence.
Subsequently, I obtained the diploma of qualification as a Doctor of Agronomy and Forestry in 1999, followed by registration with the Order of Agronomists and Foresters of the Province of Foggia in 2000 with the professional number 469.
My great passion for phytopathology led me to obtain a postgraduate diploma in Phytopathology at the Institute of Plant Pathology of the University of Bologna in 2001, with an assessment of 70/70 and Lode. During this time, I conducted studies on the isolation and sexual compatibility of Phytophthora infesting, a fungus responsible for the downy mildew of potato and tomato plants.
To broaden my skills, I earned a postgraduate degree in "GMO Traceability Techniques" in 2002, focusing on the techniques of analysis and identification of genetically modified organisms.
Over the years, I have obtained several qualifications and certifications in the field of agronomy and safety. I am enrolled in the Register of Technical Consultants of the Judge (CTU) at the Court of Foggia since 2003 and I obtained qualifications as a qualified thermographic operator, consultant on the use of plant protection products, pilot APR for basic and critical operations, Operator of mobile lifting work platforms and first aid officer.
In addition to my academic experience, I gained extensive practical experience in the agricultural sector, working directly on the family farm, developing a deep knowledge of the issues related to crop management. I did an internship at Progetto Natura, where I took care of food quality control and production chain.
In the last twenty years, I have specialized in the static instrumental verification of the urban green, using the method VTA (Visual Tree Assessment) and SIA-SIM (Static Integrated Methods). I have collaborated with public and private bodies throughout Italy, offering evaluation and protection services against fungal diseases and parasites through endotherapy, using systems such as Corradi, Moujet, Arborjet and Bite.
I am a member of the Italian Arboriculture Society and I deal with technical consultancies such as CTU and CTP for various legal cases.
My passion for phytopathology and plant protection drives me to work constantly to ensure the safety and health of the green in the urban environment.
I am ready to put at your disposal my skills and experience to support you in the agronomic challenges even the most difficult that you face.
Join me and the agridea team, together for a sustainable and lush future for your green environment. For more information and to request our services, do not hesitate to contact me.